Welcome to Webkinz World, where we guarantee that you will always have a commute to wherever you need to go because there are a ton of cars. Your perishables...will never perish, because you are unable to escape the fridges! Today, we'll be demonstrating the use of those items in the September 2012 Holstein Cow's and Tie Dyed Pony's PSI.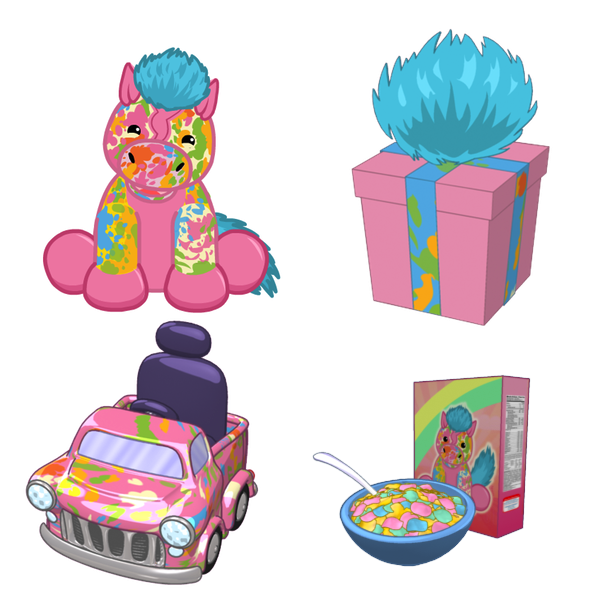 The Tie Dyed Pony comes with a Tie Dyed Pickup Truck* and some Fruity Oat Cereal for breakfast!
*It's clearly not tie dyed, though. For starters, that would require taking bits of the truck and tying them up in rubber bands.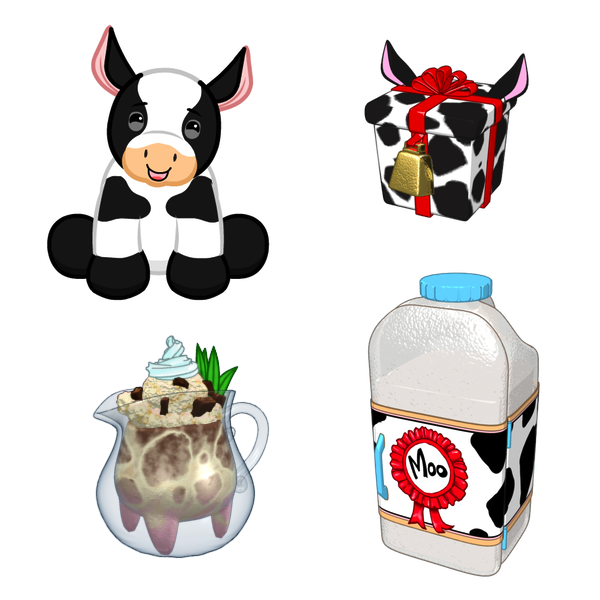 The Holstein Cow is...well, another cow. This is an opinion blog of sorts, so I'll say now that I honestly dislike its face very much. The smile and the eyebrows make it look like it's worriedly forcing a smile.
It comes with an Udderly Delicious Sundae (tee hee) PSF, and a Milk Jug Fridge PSI. Not to be confused with the Chocolate Milk Fridge, the PSI for the Brown Cow which was released (and retired, apparently) on November 28, 2008.
TAGS HERE because Blogger won't let me tag this post. :P
new pets, September 2012, September pets, Webkinz Newz, PSI and PSF, sneak peek