Good news for dog lovers, because this October adds
7
colorful canines to the list! (Fun Fact: this means there are
133
different Webkinz dogs! This includes Signatures and Wolves, but not Lil'Kinz...think you can name them all?)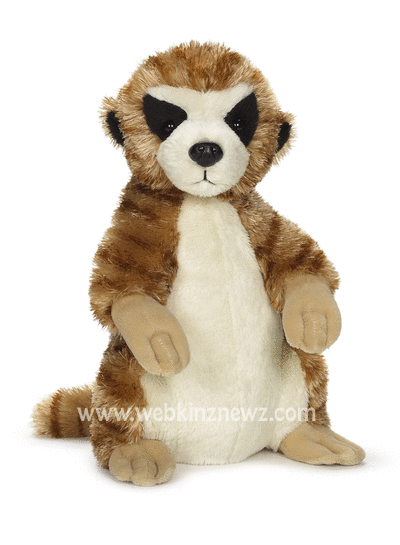 Our first pet is the
Meerkat!
We actually already know how this little guy looks online, due to his image being leaked in Webkinz World's newspaper before the plush was even announced: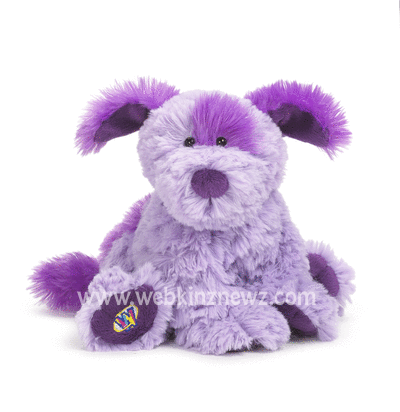 The second is the
Grape Soda Pup
, which cute and looks very cuddly, but is essentially a purple Cream Soda Pup (August 2010 release).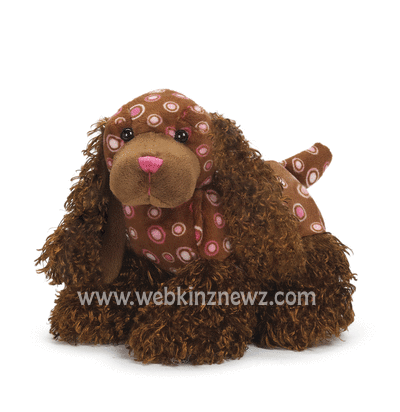 The third is the
Spotted Spaniel,
which is pretty darn cute!
The fourth is an addition to the Wolves: the
Black Wolf!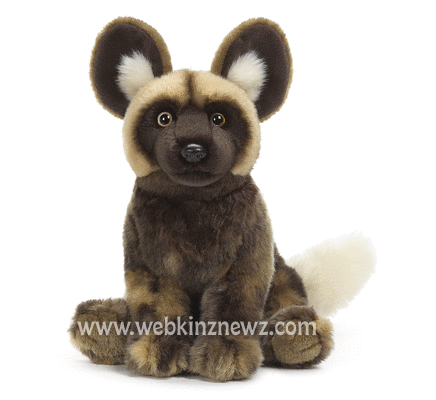 October's Signature pet is the
Signature African Wild Dog!
Just look at those ears!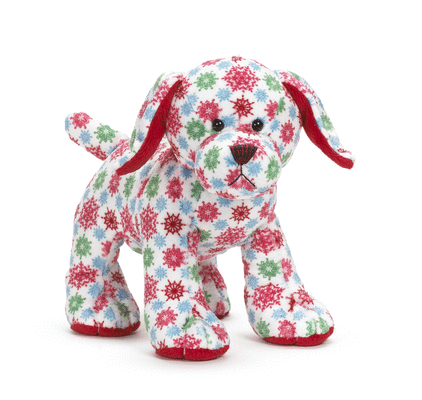 Still holding out hope for a Holiday Cat, though.
Also to be released in October is the Holiday pet for 2012: The
Snowflake Pup!
And if you think that's a lot of dogs: wait, there's more! We'll also be seeing the
Fall 2012 Rockerz Pets
in October!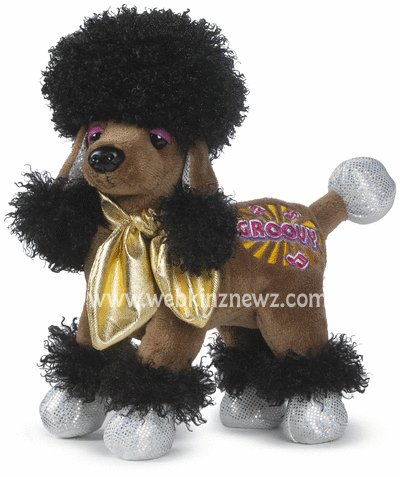 Get down with the funky
Rockerz Poodle
, which represents the days of disco! Note the disco ball on its tail--clever!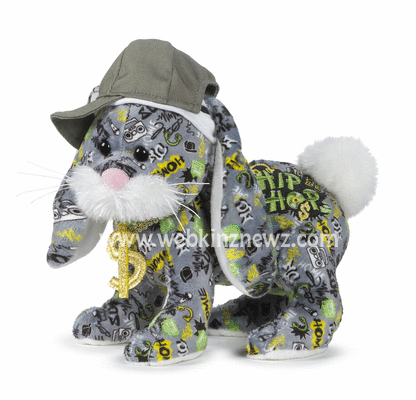 Next up is the
Rockerz Bunny
, which represents hip-hop! Get it, because...it's a bunny, and...bunnies hop...yeah. And yes. It actually comes with a dollar sign necklace.
The words on it say "Island Rhythm".
Or perhaps you'd rather have a
Rockerz Dog,
who represents reggae?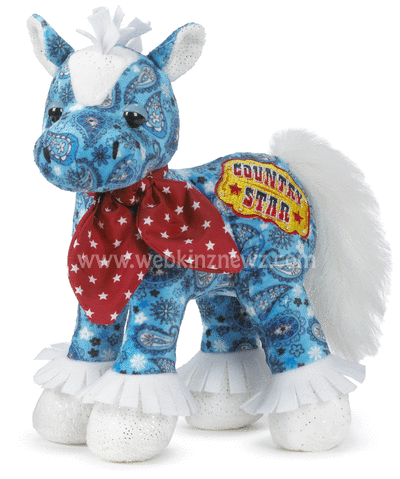 Applejack what happened to you
Or a
Rockerz Horse,
who represents country and has a very pretty design?
By now, there are pets for the following genres:
Reggae/Dog
Country/Horse
Hip-Hop/Rabbit
Disco/Poodle
Punk/Monkey/Cat
Pop/Papillion
Indie/Cow
Rock/Lion
Metal(?)/Bulldog
Pop2/A dog with a stunning resemblance to a certain purple-clad individual with a large following of preteen females